Read Reviews For Top Rated Dealer In Bergenfield, NJ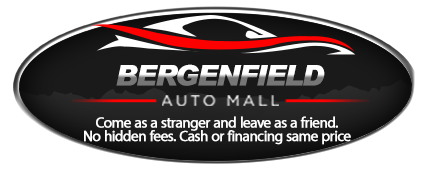 Nov 18, 2022,
Victoria A Young
Oct 15, 2022,
Bishoy Boules
"
Unmatched customer service! I have been looking for a car for months. Tamir took the time to understand what I was looking for and over exceeded my expectations! Honest, transparent and efficient the entire process.
"
Very excellent salesman . Addressed all my concerns and remedied minor issues.
"
Very friendly and helpful
Sep 8, 2022,
Nardeen Helmy
"
Amazing service ; Sanaa and Tamir helped me find the perfect car in my budget! Highly recommend !
Sep 8, 2022,
Miriam Helmy
"
Great price and service. Thank you. Thank you. Thank you.
"
(Translated by Google) Excellent service, they helped me translate into Spanish, all the information was real, MY Mini Cooper is perfect, I have had MY car for 12 months and I have had no problems, a recommended dealer (Original) Excellent sercvicio, me ayudaron a traducir al Español, toda la informacion fuel real, MI Mini Cooper esta perfecto, llevo 12 meses con MI carro y no e tenido problemas, un consecionario recomendado
Sep 6, 2022,
Oscarpereav Velez
"
It is an excellent place, they have a wide variety of vehicles, it is my second purchase in this dealership, my Honda CR-V is like new, they were all honest and real prices, 100% recommended
"
The best place to go!!!! For good quality cars The best sales people anything they can do to help the purchase to be easier they have no problem doing in the last few years I've purchased several cars from them I would never go anywhere else Tamir makes the process so easy and comfortable Mary is amazing she too is the same way go because you will be very satisfied and U2 will never want to go anywhere else!!! If I could give them 20 stars I would. This is truly the most honest place I've ever been to purchase a car and they're such good quality cars they don't even seem like they're used
Jun 16, 2022,
Christina Genarra
"
The absolute best dealership and team bar none. This is my second time purchasing a vehicle from them and this experience lacked for nothing. First let me say I absolutely loved the first car I bought from them and over the course of maybe 5-6 years had ZERO major issues…only normal wear and tear like tires. I traded in because I wanted to get out of an suv and in a car. Now, keep in mind, it has been over five years, when I arrived, THEY KNEW WHO I WAS!!!! WOW right!?!? So, as annoying and indecisive one could be I test drove over 5 vehicles over the course of a few weeks. Not once did they make me feel as though they were too busy. I finally made a decision on a car… a beauty may I add… and that was it I was ready to make a purchase. Mary, who was off that day was informed that I was there to buy and guess what…..SHE CAME IN!!!! While I waited I got some donuts for everyone…..and chatted people up and wondered around the lot asking way too many questions….lol. As soon as Mary walked through the door it was all HUGS AND LOVE!!!!! We chatted for a bit and got caught up and she immediately went to work doing her magic to get me the best possible deal, and my fellow buyers….that she did!!!! Oh, by the way…they bought me pizza and kept me hydrated all while laughing away. I can not express how ecstatic I am to be in my new BMW that I can't stop staring at lol! I'm sure it will bring me many years of joy as did my previous Mercedes. The selection is AHHHHHHHHMAZING!!!!!! The quality is well worth going to take a look….I promise you once you are there you won't want to leave without one of their gorgeous rides….something for everyone I assure you! This is only my third review I have ever written and two of them were for Bergenfield auto mall…. So that says a lot….. I HIGHLY RECOMMEND you stop by if you are looking for a great reliable auto ….. and friend 😉
Jun 11, 2022,
Joe Corticada
"
5 star all the way, from the minute we stepped foot on the car lot, you could feel/sense how down to earth the place was. Then we met Mary and her dad and they were both very genuine and down to earth, they answered all our questions, and most importantly stepped away and gave you time to digest the information and not influence your decision either way. They put us at ease and even told.us to go home and think about it over night before making the final decision. As the sign says when you enter their office "enter as strangers, leave as friends" this really describes the kind of place this is. Strongly recommend stopping by, they have a great selection of cars at a fair price, and most importantly a friendly disposition. Thank you again for making this a wonderful buying experience. Joe & Joey
May 24, 2022,
Rodney Pena
"
Bergenfield Auto Mall is the best used car dealership around. They have a huge selection of different brands and models. I've bought two vehicles from this place and have nothing but good things to say. From the staff to the vehicles. Tamir and his team are very professional and honest people. I've been to dealerships where I've felt like I'm being rushed or pushed into a sale and I've never had this happen here. They make sure your happy and satisfied with the vehicle you desire. I will certainly buy here again!
Dec 8, 2021,
Brown princess
"
Very good dealership. Amir was patient and kept everything was straight to the point. No games, no hassles.
Nov 21, 2021,
RAMEZ ELOSKOFY
"
They are great guys and have the best service and are one of the best dealerships I have been in
Nov 21, 2021,
Daniel Eloskofy
"
They are good dealers and have the best prices and are one of the best dealerships I have been in
"
Outstanding service and knowledge
Aug 13, 2021,
Daniel Houck
"
I purchased a 12 year old Lexus ES 350 from here today (2009 model) . The staff was very professional and polite both on the phone and in person. The car was exactly as advertised and they processed my sale quickly. In short best used car dealer experience I have had in NJ ever. Highest recommendation.
May 13, 2021,
Cynda Raffensperger
"
I'm so very impressed with Bergenfield Auto. Tamir was helpful, professional and kept his word. We had a issue with the car, and he did what he had promised. My husband and i will definitely return to purchase our next car here. I highly recommend!
May 11, 2021,
Jon Capellan
"
If you looking for your dream car, let me tell you they may have it. They help me accomplish one of my dream car. Great dealership, I really recommend it. Great experience
Mar 29, 2021,
Mary Atietalla
"
Many variety to choose from yet very reliable & honest .
Mar 14, 2021,
Mathew Issac
"
Great place to buy a vehicle! Lots of cars to choose from in the inventory and under great ownership.
Dec 14, 2020,
Ovixon "Ov" Constant
"
I had so much fun with her....she's marvelous
"
Just bought a car from them yesterday. They are so honest and wonderful people. Besides, their exceptional knowledges and advice were very helpful. Thank you so much Tamir once again.
Nov 21, 2020,
Bryan Flynn
"
Mary was an awesome woman to meet, thank you Mary for your kindness
Nov 14, 2020,
Vincent Bugg
"
VERY PLEASED WITH THE COMPLETE PROCESS OF BUYING FROM COMPANY I DROVE FOR 4 HOURS TO GET TRUCK 2011 RANGE ROVER TRUCK IS AND HAS BEEN MORE THAN EXPECTED THANK YOU GUYS SO MUCH FOR HELPING ME AND TOTALLY UP FRONT AND PLEASANT SEE YOU SOON IVE RECOMMEND TO SEVERAL PEOPLE.
Nov 12, 2020,
rommy polanco
"
Bought a 2013 Kia Sorento EX AWD from Bergenfield Auto Mall. Car is in great condition. I was allowed to test drive with no problem. Fair price. Dealership experience was great! No pushy salesman that's what I liked best!
Sep 21, 2020,
Matthew Gargiso
"
Great people they helped me through the process and treated me like family, highly recommend going to this place. I felt very comfortable there, and they were so helpful... they got me a better deal then the place down the block that tried to scheme and lie to me about my credit score ! GREAT PLACE!!!!!
"
great place to buy a car !!! I love the car I got! The price was right , customer services was excellent ! Friendly manner , highly recommend this place if your buying a car.
Aug 1, 2020,
William Brittingham
"
Tamir and his staff were great! Love my truck. The whole process from start to finish was super easy!
Powered by
Dealer Car Search
Disclosure
The reviews displayed may or may not be a complete set. Reviews may be removed if they:
i. Are abusive. An abusive review or comment is one that makes personal attacks, threatens, or harasses others, or uses profanity.
ii. Violate privacy. Reviews that mention specific names of individuals or personal information in a manner that is inappropriate and/or unrelated to the performance of the service rendered are subject to removal.
iii. Are not from a current customer.
iv. Contain material falsehoods.
v. Are deemed inappropriate.
To encourage all feedback, positive or otherwise, an equal incentive for reviews, regardless of rating, may have been provided to the reviewer.
Google reviews provided via APIs https://www.google.com/+/policy/embedded-content.html
Customer Testimonials for Bergenfield Auto Mall